MAGNETIC LASHES AND LINER SET
Our eyeliner contains  ultra-fine magnetic particles, yet  feels completely natural. 
Lets you have  gorgeous lashes quickly and painlessly. 
Magnetic Eyeliner & Eyelash: World's first magnetic eyeliner and false eyelash system! 
Ridiculously easy to apply, comfortable enough to wear through the day.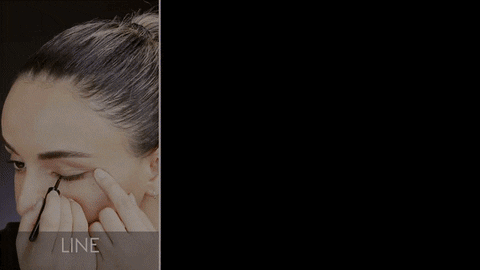 Glamour Eye Enhancing: Fashionable style false eyelash with  excellent length and width make  your eyes look bigger, brighter and  more attractive.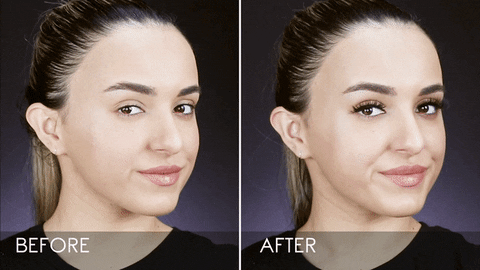 Superior Hold & Adjustable: Totally  waterproof and  smudge-proof.  Won't fall off and  easy to reposition with the magnetic design.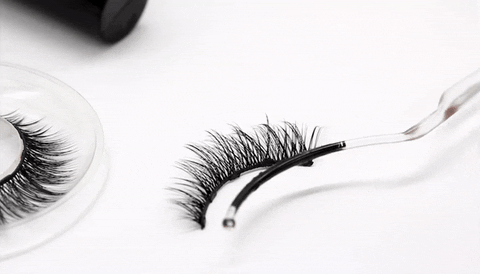 Safe & Comfortable:  No more glue and  sticky tape residual on your eyes!
Easy To Use - It can be put on with on hand - No special skills needed. After applying the eyeliner, simply hold the lashes up to the eyeliner and they smoothly "click" into place!
Features: 
3 Pairs of grade-A fiber, 100% handmade magnetic eyelashes, ultra-soft and long  with 5 magnetic eyelashes: no glue, avoid glue allergy
Magnetic eyeliner

: use with magnetic eyelashes for easier operation

Easy to wear with dedicated  tweezers
NOTICE:

Each eyelash has 5 magnets for a better fit. (A lot of false eyelashes only have 3 magnets)
Proper use and storage, our magnetic eyelashes can be used for many times
Universal fits all eye sizes, easy to clean. Use a moist towelette to clean the eyelashes makeup or the residue
Ultra-lightweight
How to Apply:
Shake the eyeliner bottle before each use.

Apply a generous amount of the Magnetic Eyeliner as you would normally apply your eyeliner.


Wait 2 minutes for the Magnetic Eyeliner to dry. The liner dry Lashes won't attach to the very wet liner.

Gently hold the lash to the eyeliner. The lash will magnetically adhere. Carefully adjust if needed. 
When you're happy with the placement, lightly press lash down to fully set it.
How to Remove:

Gently pull the lashes off.
Use makeup remover to clean the magnets on the lash hand.
Use makeup remover to remove the Magnetic Eyeliner.
Note: If lashes have trouble adhering, apply more Magnetic Eyeliner, let dry,
bend the lash band to fit the curvature of your eyelid, and press the lash band onto the Magnetic Eyeliner. You may optionally trim the lashes to achieve your desired length. Avoid contact with the eyes.
Do not wear into an MRI machine.